Spanish
Level
You can understand bits and pieces of a Rosalia song, but you also realize not even native Spanish speakers can understand her. Your trilled R no longer sounds like a croaking frog. You're still a gringo, but a respected one at the very least.
Learn to speak Spanish like an actual Spanish person
---
︎︎︎
Hours of
Instructional Videos

︎︎︎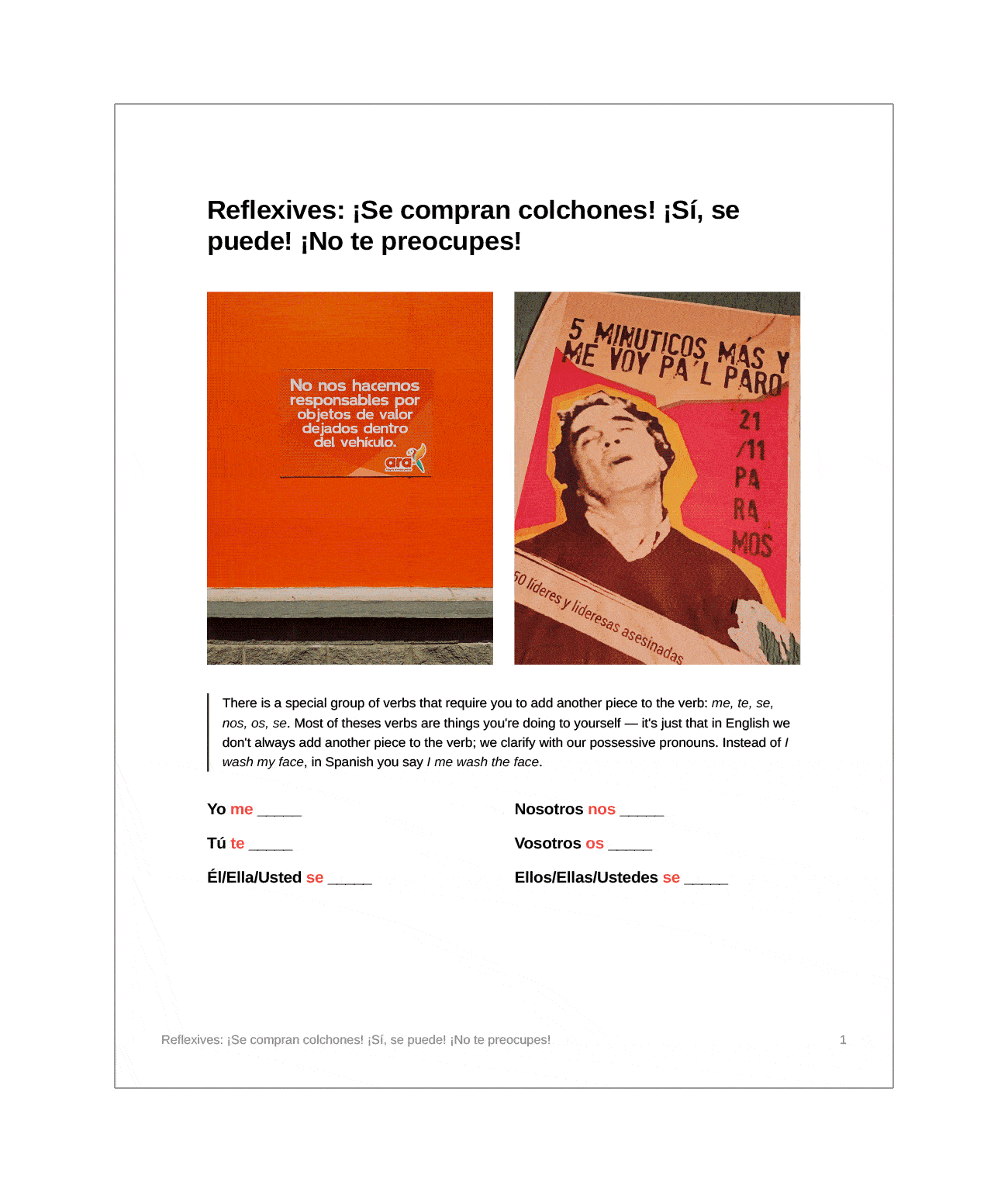 ︎︎︎
︎︎︎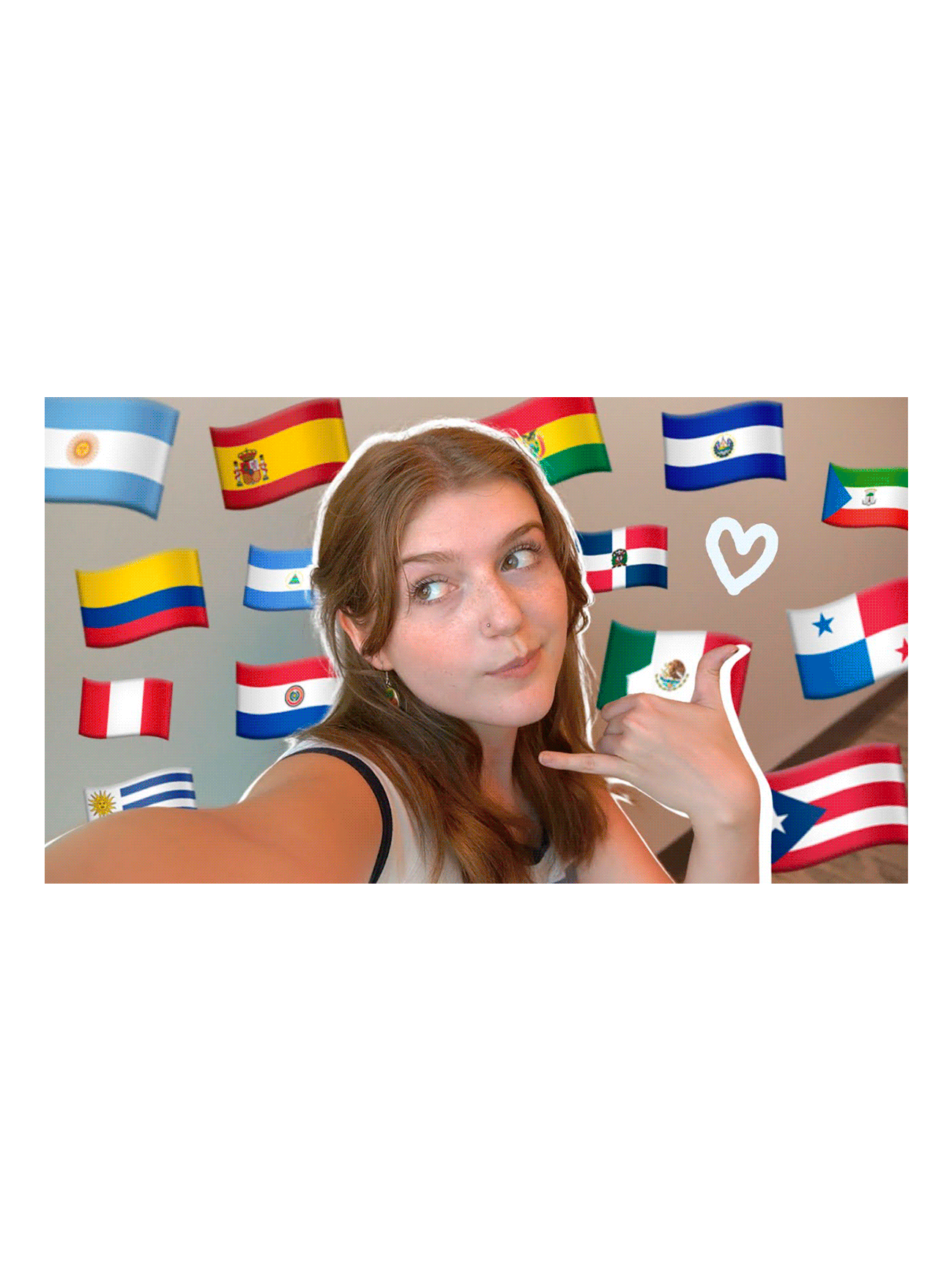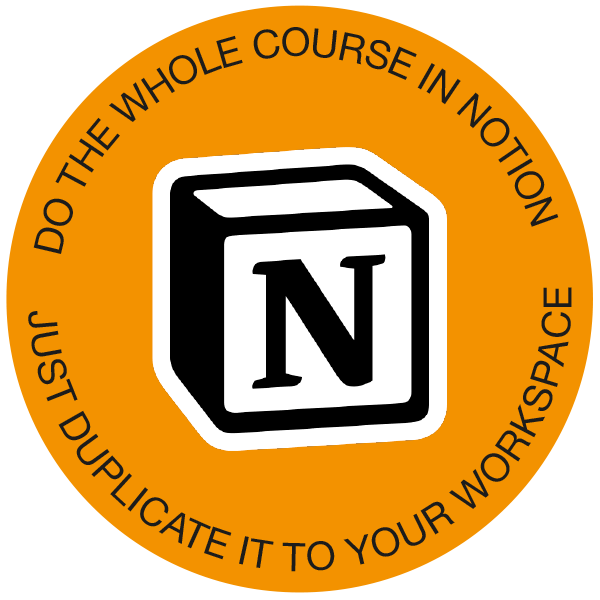 Course
Curriculum
Spanish Level 2
---
00. (Re)Intro to the Spanish Language
---
01. ¿Qué lo que?
---
02. Reflexives: ¡Se compran colchones! ¡Sí, se puede! ¡No te preocupes!
---
03. Indirect Objects: ¡Te lo juro!
---
04. El Pretérito Indefinido: Tití me preguntó
---
05. El Imperfecto: ABA & ÍA
---
06. Past Participles: It's not giving what it was supposed to have gave
---
07. El condicional: I would, could, should, but still prob won't
---
08. El futuro: Si no sana hoy, sanará mañana
---
09. Commands: Para español, marque dos
---
10. The Perfect Tenses: See what had happened was...
---
11. Subjunctive: He got a big ego, such a big ego
---
@cherievictoire

I bought the Spanish bundle for both courses, and it has honestly been such a blast learning Spanish with Damon in such an engaging and convenient format! Damon has the gift of teaching Spanish with personality (and the way it's actually spoken - shout-out to his infamous Tinder screenshots during the lessons 😂) and he even manages to teach complex grammatical principles without being dry. His little karaoke sessions for each class and the tarea helped encourage learning in a fun and interactive way, so that I could practice some of the tenses and other grammatical principles I'd just learned without any extra effort! I love that I was able to learn the kind of Spanish that I could immediately use in restaurants, on the streets, with strangers, or with friends. I genuinely looked forward to spending time with Damon during each lesson since it felt kind of more like a fun hangout rather than a formal classroom lol, which made it easier for me to maintain and make a regular part of my daily routine. ¡Muchísimas gracias por todo, Damon! 🫶🏻